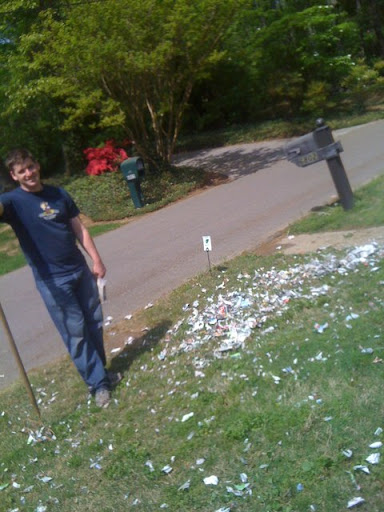 This picture sums up my life. I tried to mow around the newspaper, rather than get off the mower and pick up the paper!!!
With getting ready for the kids condo, the bridal shower, my next knee surgery and cleaning the yard for spring, I am cutting corners and creating a mess!!! And my new knee hurts like heck!
The positive news is that you all understand and love me as I am!!!
P.S. The punishment for my son to clean up this mess was me posting this picture on my blog!!! Hopefully I have fulfilled my end of the bargain!